Categorie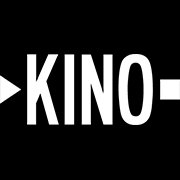 Beatrice Paola Ruffini
Kostüm...., Modedesigner
Persönliche Daten
Beatrice Paola Ruffini

geschäftlich

Beatrice Paola Ruffini

Kostüm....

Modedesigner

Bundesratufer 5

A.Deffenu 7 Milano

10555

Berlino

Deutschland
Kontakte

Beschreibung
Beatrice Paola Ruffini is an international Costume Designer, Fashion Designer and Stylist.
She has created costumes for movies, advertising, tv prime time productions, theaters and editorials .(Rai, Mediaset, New World Production Los Angeles, Nuovo Cib, Warpy Production, ßaatchi & Saatchi,Urbis Film Tokio, Galassia Film, Astarox Production, Engelbrot Theater Berlin, Teatro delle Erbe Milan, Teatro Nazionale Milan, Teatro Olimpico Rome. Future Behaviours, Castellano & C, Communication, Beyond costumes and styling, she also has designed sets for some of her works.
As fashion designer she works for important international established fashion companies focused on lingerie, dresses, and beachwear. In 2004 she has created her own brand All Off Milano. From 2013 Aletex S.r.L produces and distributes the collection and become co-partner of the brand.
In addition to her career Beatrice Paola Ruffini has taught styling, costume and fashion design in Milan, Florence and Genoa.
From 2009 Beatrice Paola Ruffini created B&B Studio, a studio focused on design projects: creativity, knowledge, Fashion Trends and expertise for fashion clothing collections,
In 2015, together with a group of video makers, producers, sound designers, composers, stylist and set designers she founded Set Up Production. a studio of high-level creative video productions.
Beatrice Paola Ruffini graduated from Academy of Fine Arts in Florence.
Lives and works between Milan and Berlin.